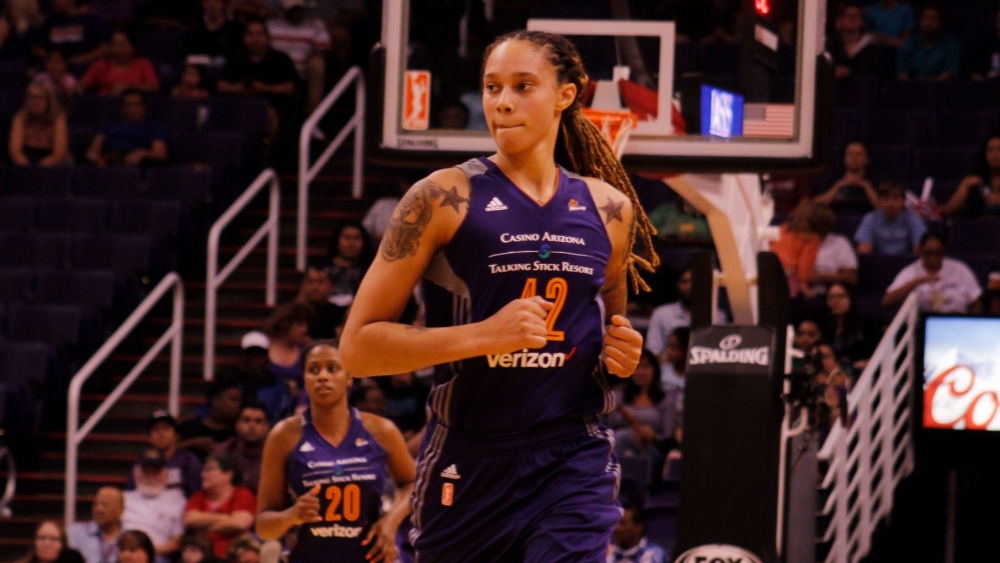 WBNA star Brittney Griner, who was detained in Russia for nearly 10 months on drug charges, has signed a one-year contract with the Phoenix Mercury. According to ESPN and The New York Times, the 32-year-old Griner signed a $165,100 contract with the Mercury on Saturday.
Griner was drafted by the team in 2013 and has played with the Mercury for nine seasons, missing the 2022 season because she was detained in Russia. Before her arrest in Moscow, Griner led the Mercury to the 2021 WNBA Finals after one of the best seasons of her career.
Russian authorities alleged that Griner was carrying vape canisters with cannabis oil when she was arrested at Russia's Sheremetyevo Airport in February 2022.  Griner's case became central in the political dispute between the United States and Russia amid the war in Ukraine, and was sentenced to nine years in prison in August.
Griner was then released in a prisoner swap in December 2022, after multiple appeals to the administration of President Biden. Griner was exchanged for Viktor Bout, a notorious Russian arms dealer.
Editorial credit: Keeton Gale / Shutterstock.com