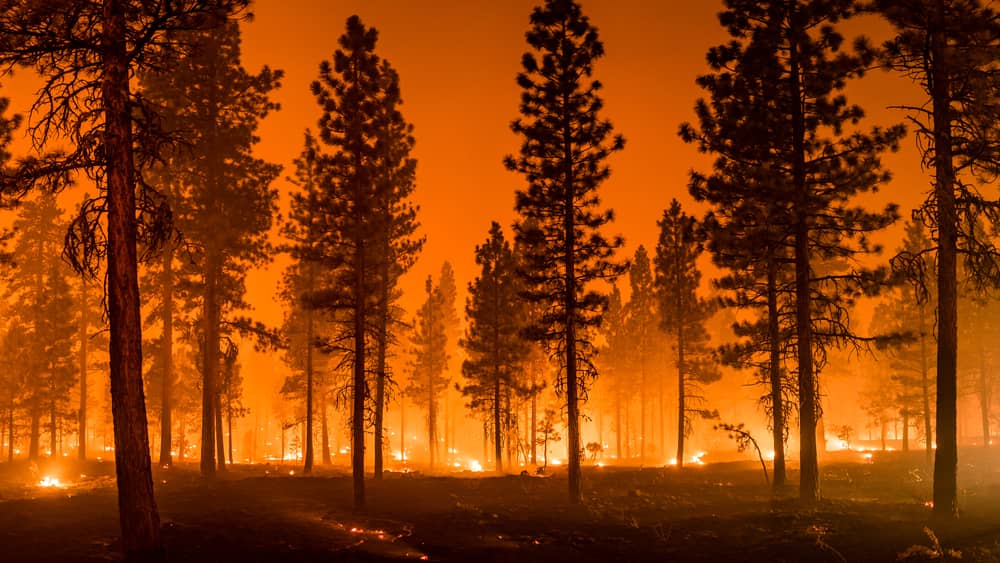 Increasingly steady, dry winds on Wednesday contributed to the over 60 wildfires in the Western United States, still burning across several states and crews continue to fight and contain them. Gusts of up to 35 mph and extreme temperatures near 105 degrees, with only 7% humidity in the forecast, is causing concern for more than 16,000 firefighters in Northern California, Oregon, Washington and Idaho who are fighting to control the flames.
The National Interagency Fire Center said Wednesday that "more than one million acres have burned in 68 large fires and complexes across 12 states" with the largest blaze in the United States, the 'Bootleg Fire' in Oregon, destroying more than 200,000 acres. The fire has destroyed more than 50 structures and almost two dozen homes. Residents have evacuated in many areas, and Madera County, Calif. declared a state of emergency as a result of the River Fire, which has burned 9,500 acres, while still being less than 20% contained.
Drought conditions have contributed to the spread of the fires, as well as record-breaking heat in recent weeks. Poor air quality alerts have been issued from Colorado to Minnesota from the extreme smoke sweeping across those regions.