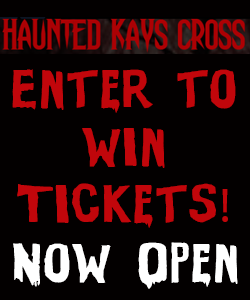 103.1 The Wave with your chance to win tickets to a truly unique haunted house.  It's Haunted Kays Cross in Kaysville.
Different than other haunted houses, Haunted Kays Cross is sure to be the one place you don't want to miss this year! Haunted Kays Cross (as seen on Ghost Adventures) is a complete outdoor area with over 3/4 mile of sloping real forest trail surrounding the real legend of Kay's Cross!
Bring your friends and family to this one of a kind Haunted Forest.
Enter today for your chance to win tickets!