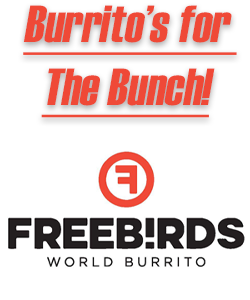 103.1 The Wave and Freebirds World Burrito bring you Burrito's for the Bunch!  
Enter today for your chance to win delicious Freebirds burritos for your office of up to 20 people.  Cuzzin' Brad will hand deliver the burrito's straight to your office!
Join the Freebirds revolution with Burrito's for the Bunch from Freebirds World Burrito and 103.1 The Wave!