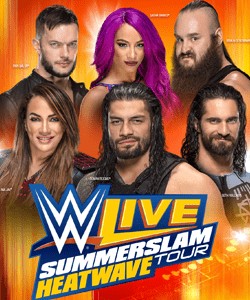 103.1 The Wave with your chance to win tickets to WWE Summerslam!  
WWE Live rolls into Salt Lake City, Saturday June 23rd at the Maverik Center. 
Listen for your chance to name the "actual" wrestling move and you could be going to WWE Live and maybe even win the grand prize, your own suite at the Maverik Center for you and 15 of your closest friends!
When you hear the cue to call, be the 9th caller at 844-407-TONY (8669) for your chance to win!